Discover the Best of K-Beauty with Picky
Find skincare holy grails from honest product reviews, discussion boards, ingredient analyses, product testing events and more!
Hello!
Discover the Best of K-Beauty with Picky
Korean Skincare Reviews
Check out trending reviews from last week!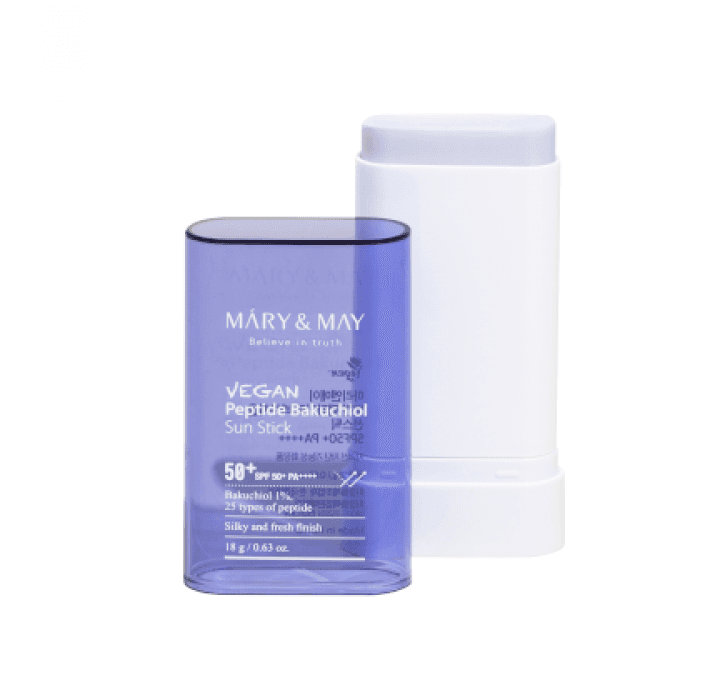 Mary&May
Vegan Peptide Bakuchiol Sun Stick SPF50+ PA++++ review
---
Review of the @marynmay_global Vegan Peptide Bakuchiol Sunstick SPF 50+ PA++++ What is it: A sunstick for reapplication of sunscreen Size: 18g/0.63oz Texture: Lightweight silky texture Key Ingredients: 1% Bakuchiol, 25 types of peptide My thoughts: I like the texture and how it doesn't feel heavy when I apply it to my face, it's also very handy and convenient to use, it does not sting my eyes, however it leaves a cast that can be easily manipulated with fingers. It also leaves a skin like finish after some time.
I would be rating this a 6/10 because I don't like to use my fingers when I'm using a sunstick. I use sunsticks outside so I don't have to touch my face so this defeats that purpose.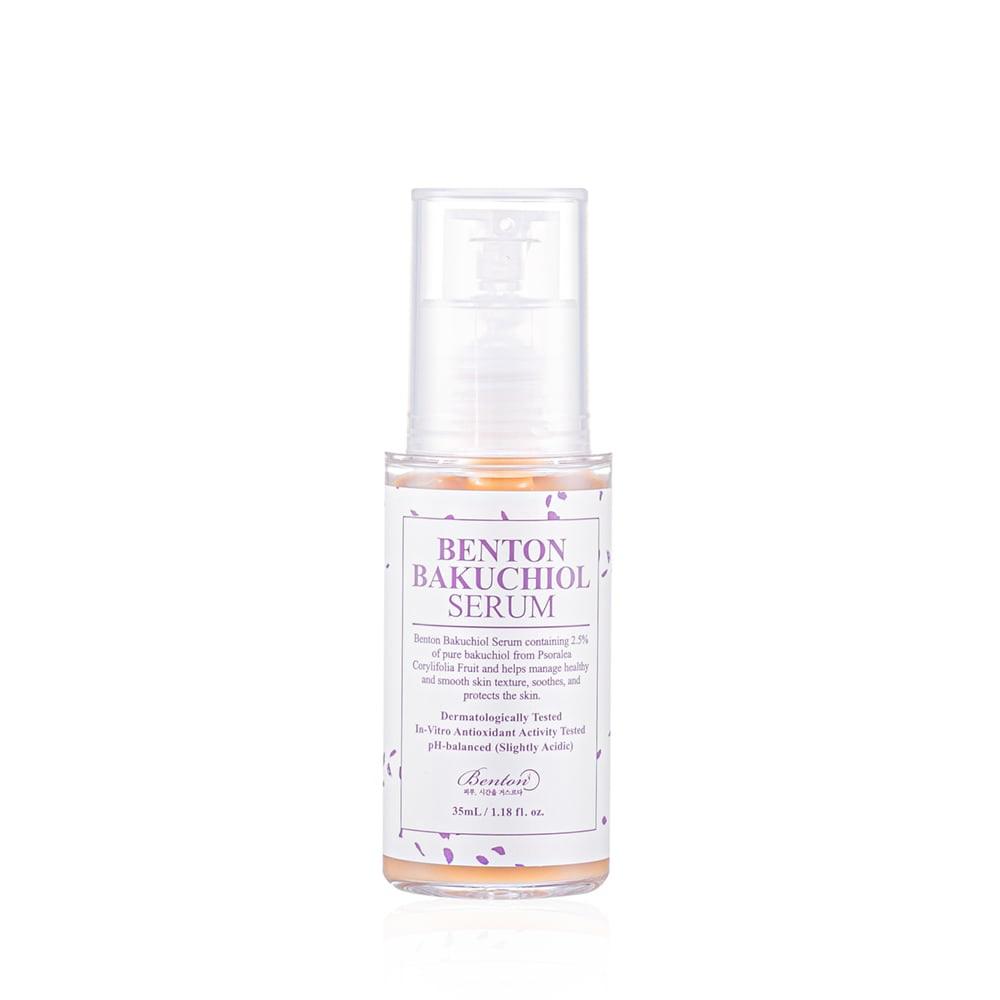 BENTON
Bakuchiol Serum review
---
I received this product for free from Picky and Benton in exchange for my honest review. Introduction I recently tried the Benton Bakuchiol Serum, a product from the South Korean brand Benton. Overall, I was impressed with this serum and its impact on my normal to oily, blemish-free skin. 📗Product Description The Benton Bakuchiol Serum is a nourishing facial serum that contains 2.5% pure bakuchiol from the fruit of Psoralea Corylifolia. It also includes niacinamide allantoin and vitamin E, known for their brightening, calming and anti-aging properties. The serum is cruelty-free, reef safe, and free from harsh alcohols, parabens, silicones, and sulfates. It has a creamy smooth texture that blends in well and is not sticky, although it leaves a slight tackiness. 🙋🏻‍♂️Personal Experience In my two week exploration of Benton Bakuchiol Serum, seamlessly integrated into my daily routine, its collaboration with the Snail Bee Ultimate Toner and Ceramide Cream 10000ppm elevates my skincare experience. The serum, boasting a texture I find pleasantly not too thick, takes on a caramel hue, reflecting the natural color of bakuchiol without any controversial additives. Its earthy aroma, a testament to the authenticity of bakuchiol, accompanies the application. While it requires some patience to absorb, a face fan aids in expediting the process, ensuring the antioxidant goodness saturates and penetrates my skin. The slight tan imparted by the caramel hue contributes to a radiant glow without permanence, a feature I've come to appreciate. As I delicately spread the serum across my face and neck, the transformation in my skin's texture is undeniable – a softness akin to baby skin emerges, and the fine lines under my eyes subtly diminish. Remarkably, my skin has embraced this regimen without a hint of adverse effects or breakouts during the initial two week phase. Encouraged by these promising results, I eagerly anticipate the continued journey until I've reached the end of the serum, anticipating a more comprehensive verdict on the enduring benefits of Benton Bakuchiol Serum. Comparison Compared to other similar products, the Benton Bakuchiol Serum stands out for its high concentration of bakuchiol the inclusion of niacinamide allantoin and vitamin E. Some alternative bakuchiol serums may include a lesser percentage of bakuchiol. 🧑🏻‍💻Conclusion In conclusion, I highly recommend the Benton Bakuchiol Serum to anyone looking for an effective and ethical anti-aging solution. It is a great value for the price and has become a staple in my skincare routine.
Bakuchiol, a newcomer in skincare, lacks extensive research on its long-term effects and safety. While some studies hint at its potential efficacy comparable to retinol in wrinkle reduction, further research is essential for confirmation. Notably gentler than retinol, bakuchiol may be preferred for those seeking a milder option. However, if a more potent treatment is desired for wrinkles and fine lines, retinol remains a stronger choice.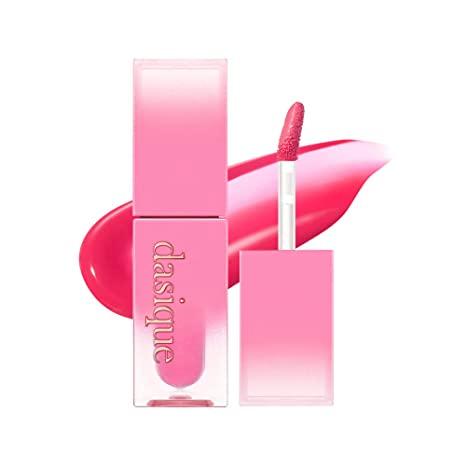 Dasique
Juicy Dew Tint review
---
My Experience: Honestly, my initial impression of this product wasn't great, mainly due to the shade (#06 Rose Apple – a warm tone ripen rose apple coral red color). However, on the second try in different lighting, I found the shade more appealing. The first attempt at sunset didn't do it justice, but in daylight, it looked good on my lips. The packaging is adorable, and the scent is addictive – reminiscent of fruity juice. The product, a juicy dewy tint, provides a delicious finish with a lasting stain. Despite not being transfer-proof, it remains vibrant. The lightweight, non-sticky, and non-greasy formula effectively moisturizes dry lips. While not the cheapest, it falls into the mid-range price point. Worth considering if you have the budget. Excited to explore other shades and definitely planning to repurchase! Key Claims/Benefits: - Available in seven fruit-inspired shades - Offers a luscious sheen and vibrant color for a dewy lip look - Provides shine without stickiness - Contains nourishing ingredients like Vitamin E and squalane to maintain high moisture levels in the lips.
I didn't encounter any issues with this product. It's actually one of my favorite dewy lip tints!